Unlock Your Potential and Get
Job-Ready
Empowering individuals in Urdu with in-demand IT skills through our diverse courses and comprehensive paths, while providing skill assessments and resume development, to create job-ready professionals and foster success in the ever-evolving digital landscape.
Hands on Programming
Real World Projects
Congratulations
You are hired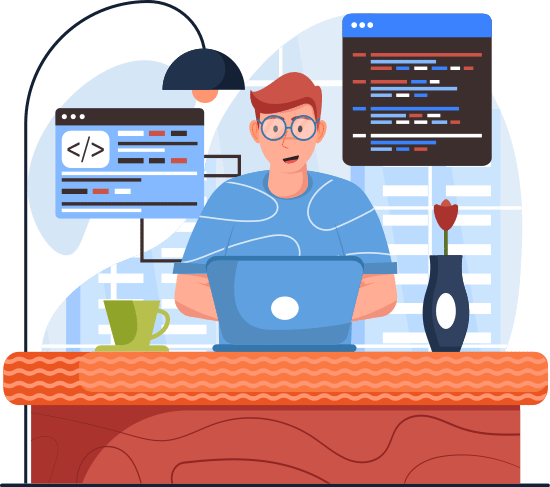 Comprehensive Learning Paths
Here's what we're particularly excited to share with you!
Curated Courses
Unlock your potential with our curated courses!
Full-Fledged
Methodology
Meticulously designed to provide a comprehensive and immersive learning experience.
Resume That Shines
Our expert team of career advisors will meticulously craft your resume to highlight your unique skills, experiences, and achievements, ensuring you make a lasting impression on potential employers. We tailor each resume to match industry standards and help you showcase your IT expertise effectively, empowering you to stand out in the competitive job market.
Interactive Live Classes
Join our dynamic and interactive sessions conducted by industry experts. With 1-2 live classes per month, you'll gain real-time insights, hands-on practice, and the opportunity to ask questions, ensuring a dynamic learning experience that keeps you engaged, motivated, and ready to excel in the world of IT.
Benefits
Consultation
Questions / Answers